Presentation System
Engage your audience and keep your quizzes on time with an online presentation system that can be easily connected to your TVs for player viewing.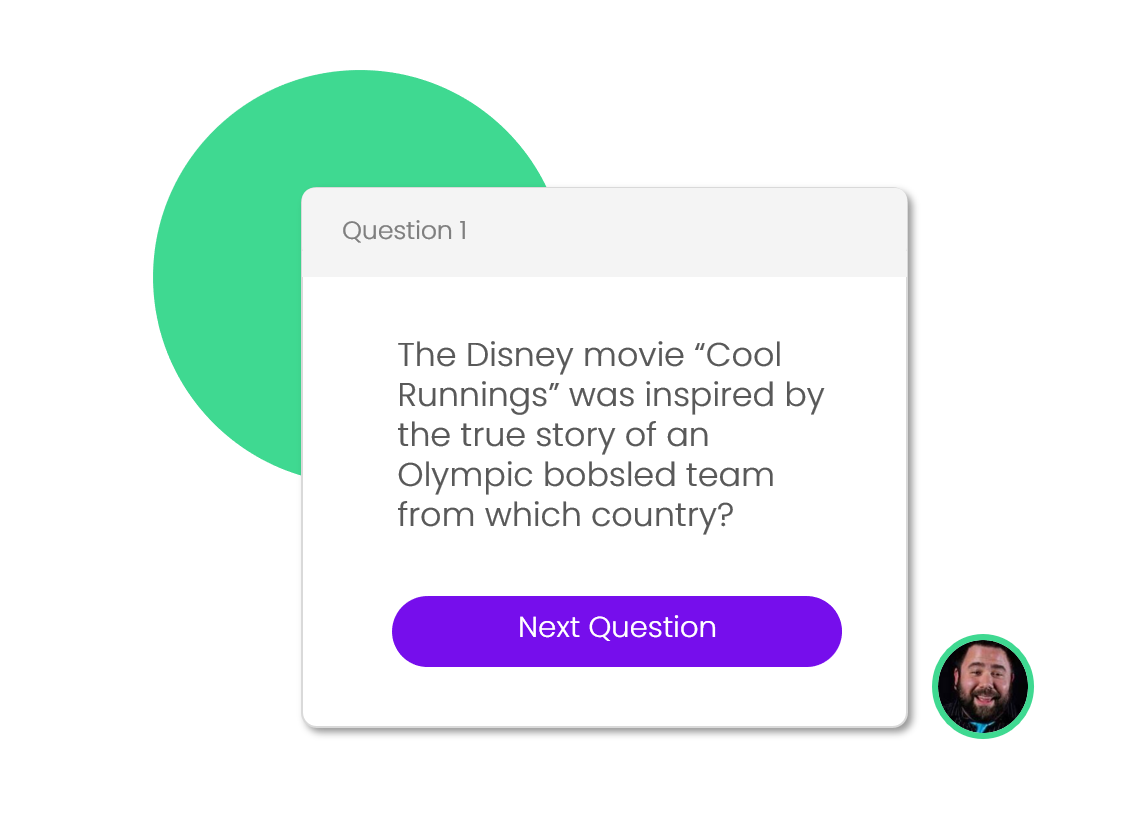 Allow players to see all questions by using your laptop to display them on a TV or projector at any of your locations. It's as simple as plug-and-play.
Stay on track with round progress indicators and question timers so you can ensure that you wrap-up every event on time.
Choose from your Spotify playlist which songs you want to play between questions and the question timer will determine the perfect length.
Automatically let every team know where they stand with end-of-round quiz leaderboards.
Get started with TriviaHub Live to gain instant access to everything you need to host your trivia night.