Event Promotion
A critical component of hosting any trivia night is getting the word out to help draw a crowd. With TriviaHub Live, it's never been easier to market your events into many channels at once.
Generate posters for your upcoming events. We've done the design for you so you just need to pick the day and time, print, and hang.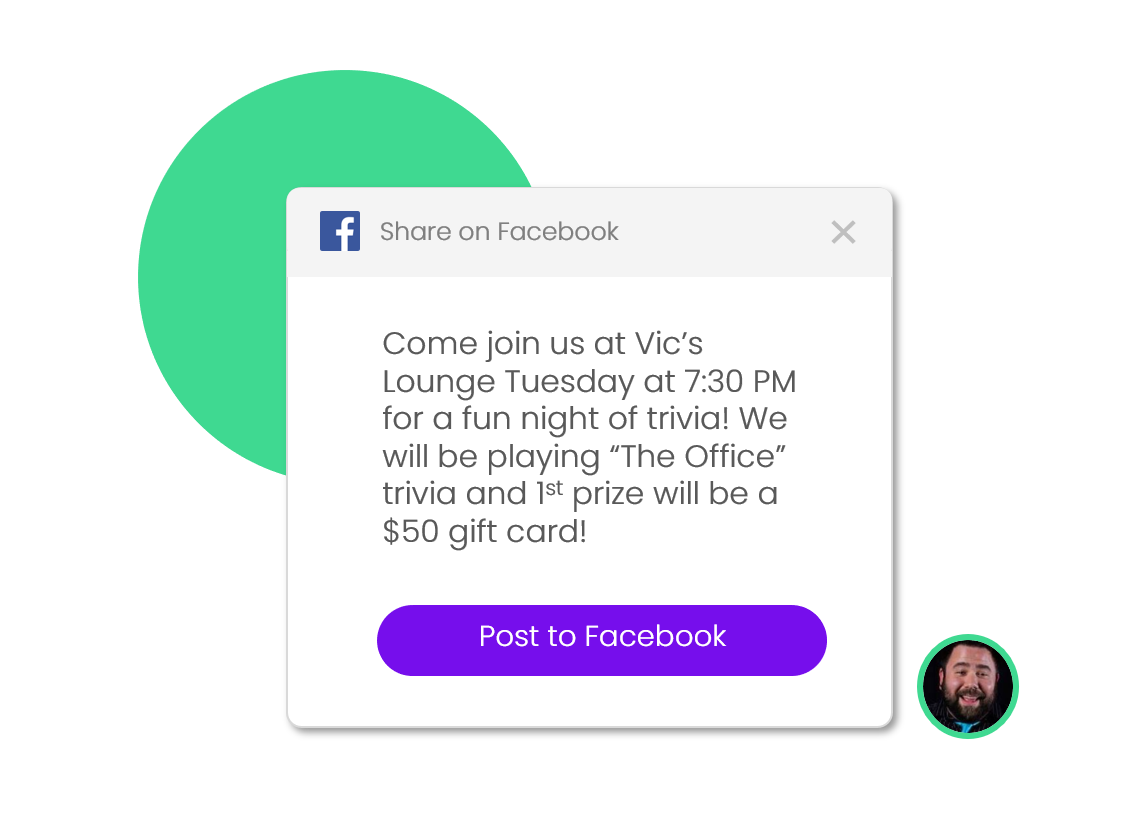 Post your events directly to Facebook or Twitter with just one click so you don't have to spend your free time creating and sharing new events.
Gain additional exposure across the internet with a public event calendar on the TriviaHub Live marketing website.
Thousands of trivia enthusiasts get their daily trivia fix from the TriviaHub app and your events will be listed inside of it for players to find…for free!
Collect team contact information and send emails directly to them informing them of upcoming trivia events they are sure to enjoy.
Get started with TriviaHub Live to gain instant access to everything you need to host your trivia night.