Host your own trivia nights to drive more income
Running your business is an on-going balance of providing what your customers want and also getting enough return to make sure you can pay yourself at the end of the week.
Did you know that trivia nights can help by increasing your income by over 400%? And now, with TriviaHub Live, you can host your own crowd-drawing trivia nights without having to pay a trivia company up to $250 per night. The result is increased income while keeping more of the profits to help ensure your business thrives.
Create events patrons love
Trivia nights are proven to be an effective way to draw in new patrons during traditionally slow nights. TriviaHub Live's complete trivia questions are perfectly balanced for challenge and fun.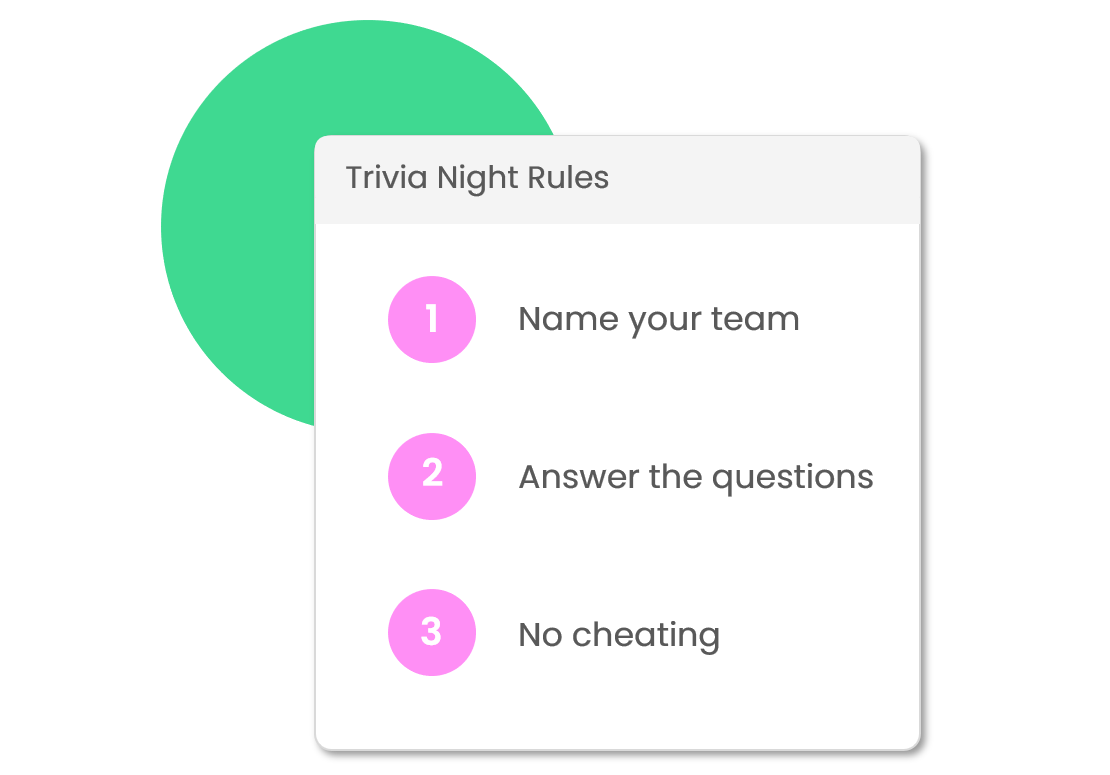 Everything you need to host your own trivia night is included. With instruction guides, hosting tips, answer sheets, and trivia night rules you're immediately setup for success.
When the big night comes, you have confidence your event will go smoothly with a guided online scoring system. Hook it up to the big screen so everyone will know where they are at.
Getting the word out about your upcoming event has never been easier. With one-click social media posts and customizable event posters, you have a built-in marketing companion.
Generate business you can count on by automatically creating leaderboards that drive competition between teams and keep them coming back week after week.
Get started with TriviaHub Live to see how trivia nights can start boosting your income today.